Spotlight on Excellence: 'The Bahamas at Crank' Earns Recognition at the 2023 Sunshine Coast Master Builders Award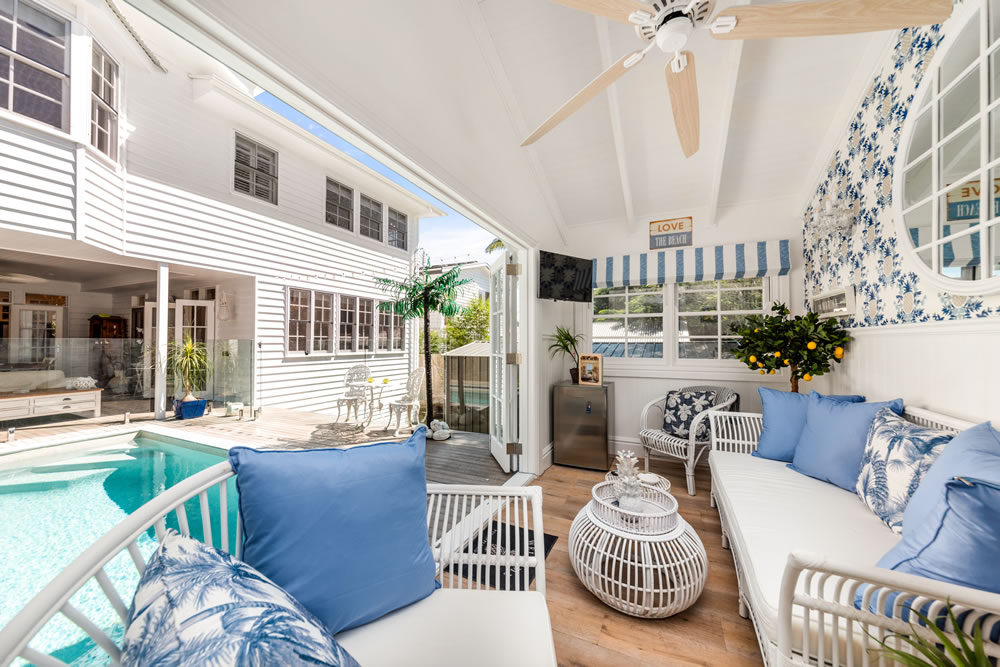 At this year's Sunshine Coast Master Builders Housing & Construction Awards, a Silk Builders project has been in the spotlight: "The Bahamas at Crank." Recognized in the Home Renovation Project category for projects ranging from $ 650,000 up to $ 1 million, this home embodies architectural elegance and thoughtful design.
Positioned with a north-facing aspect in Tewantin, "The Bahamas at Crank" underwent a transformative renovation, meticulously planned to serve as the homeowner's forever home. The interiors immediately captivate with their expansive high ceilings, offering an aura of spaciousness and luxury. The intelligent layout, interspersed with subtle transitions, has been crafted to align with the homeowner's daily life and routines.
What distinguishes the property is its architectural blend. While it nods to the timeless aesthetics of a traditional Queenslander, there's a seamless integration of modern colonial elements, yielding a residence that resonates both familiarity and novelty.
The renovation not only enhanced the main living areas but also extended the home's blueprint. A contemporarily designed kitchen and lounge echo the aesthetics of the original structure, ensuring a cohesive look throughout the property.
Further amplifying its appeal, a newly added second storey introduces two generously sized bedrooms, paired with a luxurious ensuite, all designed with utmost attention to detail and functionality.
One of the standout features of "The Bahamas at Crank" is its adept fusion of interior and exterior living spaces. Interiors effortlessly extend to open-air zones, facilitating both entertainment and relaxation. The inclusion of a pristine pool, accompanied by a well-appointed pool house, enriches the home's outdoor appeal.
Externally, the residence exudes a refreshed charisma. The thoughtful selection of modern materials, combined with the timeless charm of bay windows, elevates its street presence.
Showcased at the Sunshine Coast Master Builders 2023 Housing & Construction Awards, "The Bahamas at Crank" stands as a testament to the possibilities and high standards in modern home renovation.