Premier Kitchen and Bathroom Renovations and Builders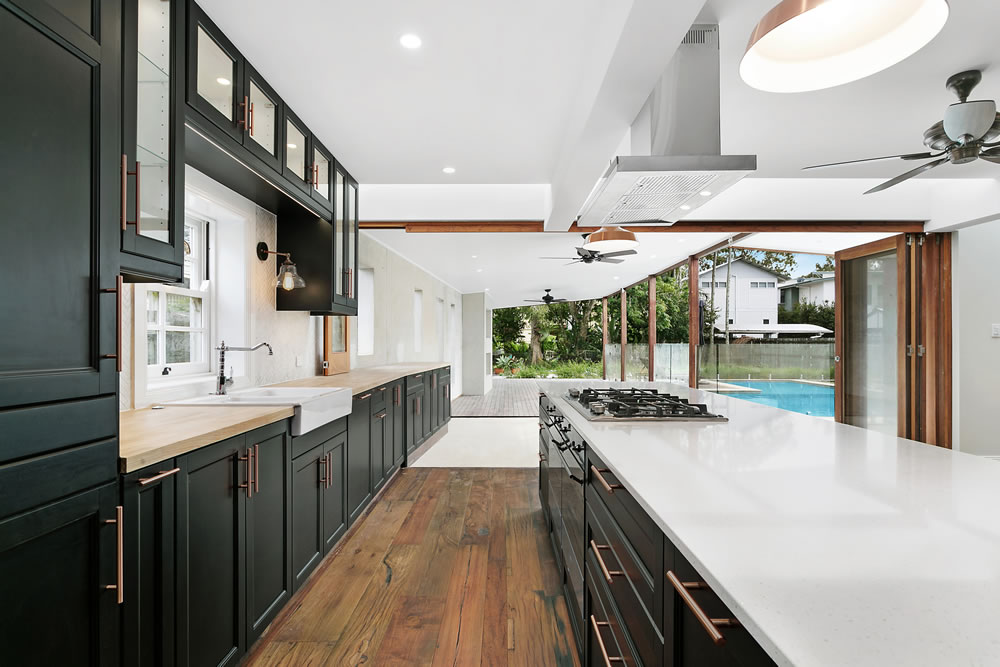 Your kitchen and bathrooms are where you spend the much of your time at home, and as such want to keep them looking fresh and new. Kitchen or bathroom renovations can be an exciting time for you, as we all want our homes looking the best they can be, and at Silk Design and Construct we want to give that to you. We are premier Noosa builders and designers who aim to have your kitchen or bathroom looking stylish and new, using top quality local sources. We work with you to create your ideal kitchen or bathroom and can build whatever it is you desire. We don't just do any kitchen or bathroom renovations, however, as our top skill is making sure you come first in the designing of your kitchen or bathroom.
Your Dream Kitchen or Bathroom Renovations in Noosa
When you choose to renovate a bathroom or kitchen, you want the home builders in Noosa who are capable of creating what's in your imagination. We don't like "normal", and our skill is producing individual, specially crafted, bathrooms and kitchens for our clients. Our team of builders in Noosaville are trained in creating what you need in Noosa. Bathrooms and kitchens are special places in your home, and you want designers and builders who understand that.
Our core team consists of Cheay and Daniela Silk, a design-oriented couple with experience both in Australia and abroad. With a range of skills, we collaborate with you to get the job done effectively and with your budget always in mind. Combining design skills with project management, we have built our reputation on the creation of world-class bathrooms and kitchens with the utmost efficiency. As a family, too, our operation knows the importance of developing a close relationship with our clients.
We also source locally when doing a project, letting you support small businesses here in Noosa. Using top retailers from this part of Australia, we source most of our equipment and materials from right here, giving you the benefit of supporting your community. We also find that suppliers from here provide a higher quality product, and we never compromise on offering you the premier renovation experience. You'll be supporting your community while also getting the highest quality available.
Contact Us for Your Noosa Design and Construction Needs
Contact us for your kitchen and bathroom building needs. There's no project too big or too small for us, and you can let your imagination run wild when designing your ideal bathroom or kitchen. Our former customers agree that the work we do is always top-notch and we ensure satisfaction. If you have any questions about your bathroom, kitchen, or home in general feel free to give us a call as we are always happy to help! Work with us today to get the kitchen or bathroom renovation you deserve.