The Benefits of Deck, Patio and Entertainment Area Renovations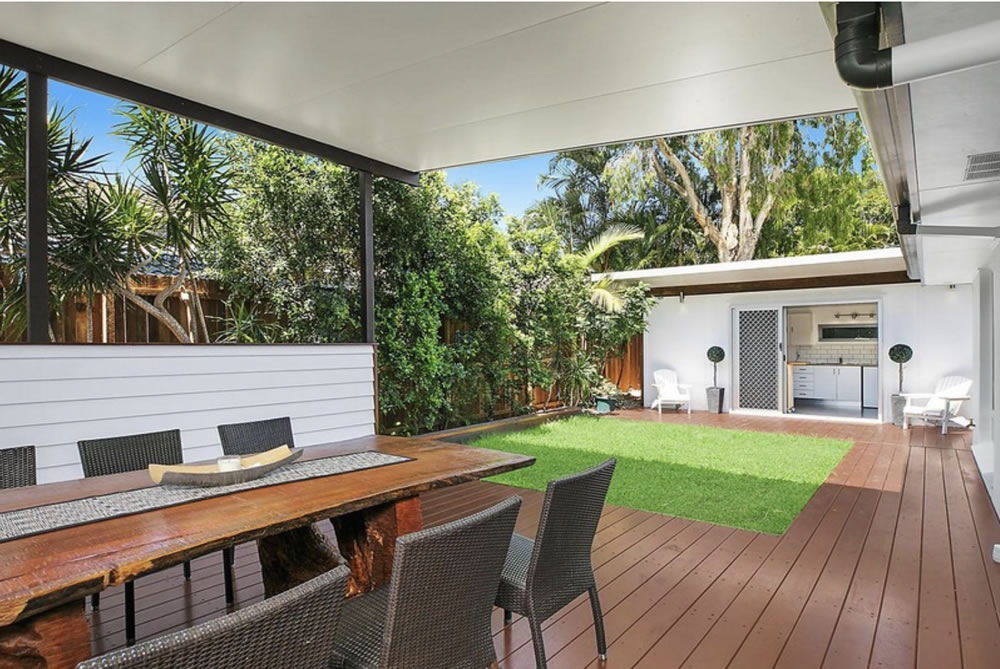 Here in Noosa, we're lucky enough to enjoy our fair share of warm and sunny weather conditions, which is why beach visits and country walks are popular activities. However, if you want to be able to make the most of the outdoors at your own leisure, you might want to update your garden's appearance. By installing a deck or patio, you can add sheltered living space to your garden, increase your home's value, and make your outdoor space easier to maintain.
Perhaps you already have a deck that's in dire need of repair, in which case you might be interested in modern deck renovations (in Noosa)( can we delete in Noosa< it sounds to repetitive). We can work with any space no matter how small, and we only use high-grade materials that put up stiff resistance to corrosion, foot traffic, and the elements. Furthermore, we can liaise with you to ensure your ideas become a reality, and you'll struggle to find a more professional team of builders in the Noosa area.
At Silk Design & Construct, we utilise over 25 years of combined construction industry experience to design and build patios, decks and entertainment areas that guarantee to impress. We can oversee every aspect of your project in its entirety, from the initial drawings to the final installation and clean-up. We only work with the area's most highly skilled tradies and subcontractors, allowing us to offer a service that's arguably unrivalled regarding quality.
Why Patio and Deck Renovations in Noosa Are Worthwhile Investments
Do you think your budget can't stretch to deck and patio renovations? For the following reasons, you might change your mind.
Increase your home's value with entertainment area renovations in Noosa
A new outdoor entertainment area could add hundreds – if not thousands – to your property's value. So, whether you're trying to find a buyer or make your home a more inviting and relaxing place to live, you won't be wasting your hard-earned cash by investing in a new deck or patio.
Minimise the need for routine maintenance and repairs
While sprawling lawns can bolster the appearance of outdoor spaces, they require frequent maintenance to remain in good shape. A patio or deck, however, needs minimal to zero upkeep to retain its almost-new look.
Create additional living space in your garden
We can construct long-lasting and stylish shelters for your new patio or deck, allowing you and the family to make the most of your garden all year-round.
Improve your quality of life at home
A garden makeover could be just what you need to feel more satisfied every time you arrive home from a stressful day at work.
Avoid relocating
If you're thinking about moving to a new house because you're tired of your garden, you should first call our team of builders to see what's possible. You'd be surprised by how we can transform even the most compact of spaces.
Learn More about Deck and Patio Renovations in Noosa
If you want your property to feel like a real home, now might be an ideal time to bring your garden into the 21st century. We're more than happy to listen to your requirements so that we can provide quotes, input and honest timeframes. Plus, if you're moving to Noosa from another city or state, you could temporarily live in our investment home, located in one of the most beautiful areas of Noosa. Call our experienced and passionate builders on +61 0437 232 133 to learn more about entertainment area renovations in Noosa.