Time to Update Your Home?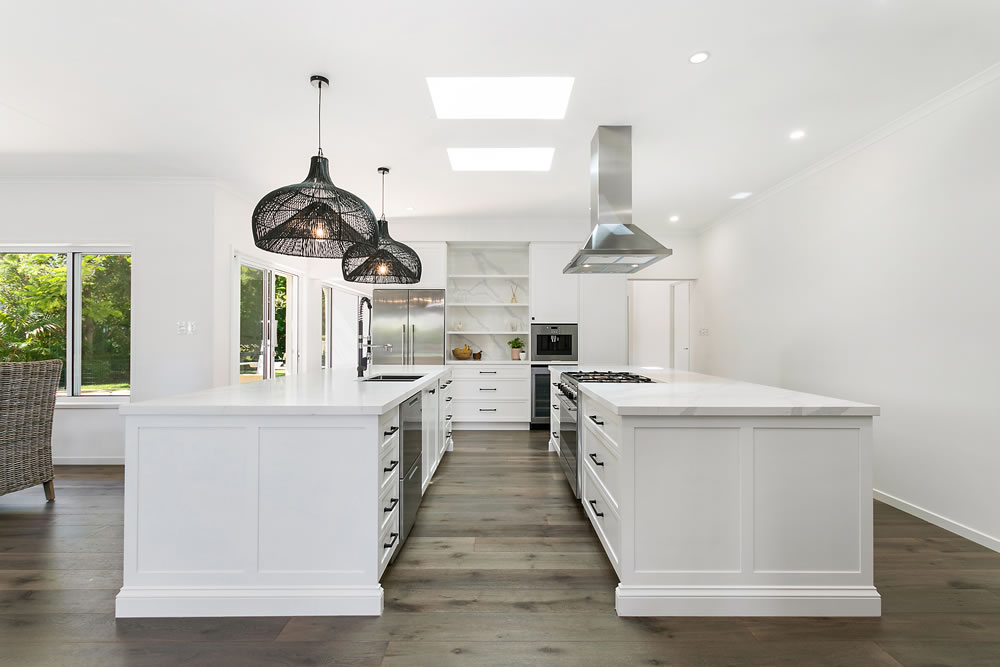 Choose an Experienced Partner to Handle Residential Extensions or Home Renovations in Noosa
Things change. That's one of the most fundamental parts of life. How we adapt and respond to these changes is an important part of living, too. For example, what should you do when your current home no longer provides everything you need? Perhaps you have a growing family and space is at a premium these days, or maybe you're ready to take your living space to the next level. For many people, this is often the time to pack up, sell the property, and move to another house. That isn't always an option, however. When moving isn't in the cards, making better use of the space you have could be the ideal way to adapt to your changing needs.
Home extensions are popular in Noosa because they provide an opportunity to utilise the land available to your family, expanding your space to accommodate new additions or to get some breathing space. You might even already have a vision in mind for the results you want; even if you don't,  our team made out of professionals in the construction industry can help you hammer out the details. At Silk Design & Construct, we can not only work with you throughout this process, but we are also skilled in executing residential renovations in Noosa. However, you want to move forward, we're ready to act as a full partner in the adventure. What do we bring to the table for families like yours?
Finding additional room to grow through residential renovations in Noosa
Besides our in-depth experience in all aspects of building and project administration developed over years and years of work, one of our most significant assets is our approach to helping clients considering their ideas on their home renovations in Noosa. We can often see ways to improve a property that even a homeowner may miss. By taking the time to understand exactly what it is you need from the space, we can formulate a plan that will deliver precisely that.
Budgeting is an integral part of any project, but especially critical in extensions projects in Noosa. You want to gain more space, but not at the expense of going over your allowed budget. Thanks to our understanding of building, we have an excellent ability to create estimates that stick close to reality. Want to build an attached granny flat, or perhaps expand your outdoor area to add more room for an al fresco dining area or outside kitchen? Expenditures will be a crucial consideration for any project like this, and we can ensure that you stay within your targets. Our hourly rate option for project management offers a convenient way to use our services while more closely controlling costs.
Reach out to Silk Design & Construct for professional help
When circumstances dictate a need for house renovations in Noosa, don't stress — get excited! Think of this as an opportunity to refresh your property, add value, and rediscover why you loved the home in the first place. View our full list of services to find out all that we can achieve for our clients, or get in touch with the team today to get the ball rolling.
[fusion_widget_area name="avada-blog-sidebar" title_size="" title_color="" hue="" saturation="" lightness="" alpha="" background_color="" padding_top="" padding_right="" padding_bottom="" padding_left="" margin_top="" margin_right="" margin_bottom="" margin_left="" hide_on_mobile="small-visibility,medium-visibility,large-visibility" class="" id="" /]