At Silk Builders, we take great pride in being a family-owned and operated building company serving beautiful Noosa and its surrounding areas. For over two decades, our commitment to exceptional craftsmanship, personalized service, and unwavering integrity has made us a preferred choice in Noosa for all construction needs.
At our core, we embody a unique blend of expertise and experience that distinguishes us from the rest. With a strong background in both the Australian and international Construction Industry, we bring a wealth of knowledge to every project. Cheay Silk, our Licensed Builder and Carpenter, boasts an impressive 25 years of hands-on experience, while Daniela Silk, armed with a Business and International Studies Degree, skillfully manages the financial aspects and contracts. Together, we form an amazing team and take pride in being the most affordable option in Noosa.
Customer satisfaction lies at the heart of everything we do. We make it a point to dedicate time and effort to truly understand our customers' needs and desires. As the Building Industry evolves, so do we – we strive to stay up-to-date with the latest advancements and best practices. One of our key strengths lies in balancing our clients' aspirations with their budget constraints. This crucial aspect often makes all the difference and requires our dedicated attention.
We believe that our commitment to excellence, customer-centric approach, and adaptability make us the ideal choice for your construction and renovation needs.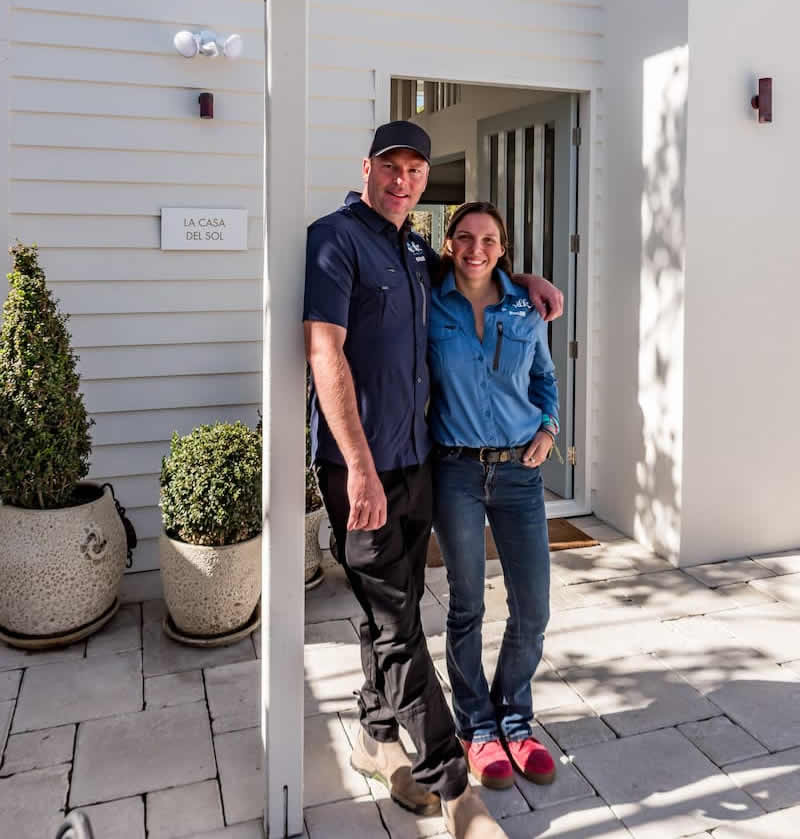 How We Work & How We Can Help You:
We will handle all the details of your project, from initial site visits to project completion. Whether you have conceptual drawings on paper or need assistance with creating detailed plans, we've got you covered.
We start with a thorough site visit, where we meet you, evaluate the area, take measurements, and discuss your desired changes. Drawing from our 35 years of experience, we provide you with a detailed proposal, including logistics and associated costs.
We strive for clear and honest communication throughout the process, keeping you well-informed and involved in each decision-making step. Our aim is to ensure that you enjoy the journey of creating your dream home or enhancing your living spaces for a better lifestyle.
Unlocking the Potential of Your Property:
Thinking of selling your home or adding value to your investment property? We'll guide you in achieving the best results within your budget, maximizing profit before selling your property.
If you're considering buying a property in the Noosa area but don't know where to start, our team can assist you in your search. We offer investment properties in the best locations that Noosa has to offer, catering to locals, out-of-state buyers, and overseas investors alike.
Let Silk Builders be your partner in turning your dream home into a reality! Contact us today to begin the journey.